Lighting Control
Pure Electric, L.C. has been a Lutron Certified Residential Service Provider since 2005, with part of our staff having over 15 years of experience working with Lutron lighting control products. We have chosen Lutron products for their innovation, capability and reliability. There are no other lighting control manufacturers that can compare to Lutron. As electricians, we have installed other products when they are specified by others. These opportunities have allowed us to learn why Lutron is the leader in the industry.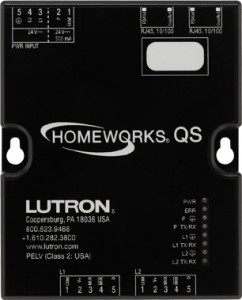 HomeWorks QS is the latest technology in whole home lighting control and we are excited to be working with new architecture. This new platform allows seamless integration of Lutron Grafik Eye QS, Wireless or wired Sivoia QS shading products and all of the latest occupancy and daylight sensors as well as temperature controls. Lighting control is an effective solution to simplify your life while saving energy. With the combined use of dimmers, vacancy sensors and time clock features you can be assured that you won't leave the lights on.
Radio Ra2 is very much like HomeWorks QS and is very efficient to retrofit into an existing home. A Radio Ra2 system can be designed as a whole house solution or can simplified to operate minimal zones effectively. Would you like control from you Iphone or Android Smart phone? Lutron HomeWorks QS or Radio Ra2 may be the solution for you.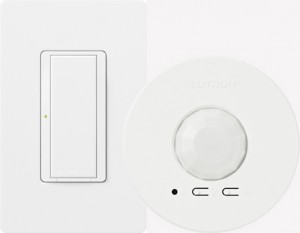 Maestro RF is another great product that is focused on gaining basic control of particular lights and areas. Have you ever come home at night to a dark house? We can install a Maestro RF switch or dimmer you can control from your car to allow you to safely enter your home for extremely cost effective solution. Occupancy or vacancy sensors are available for those odd rooms of the house. Maestro RF can turn the lights on when you need them and off when you don't.
We provide services and upgrade options for existing HomeWorks legacy systems.  Please contact us for additional information or a quote.